Hoodoo Psychics
1-888-4-HOODOO
Get an instant reading with a hoodoo psychic trained in the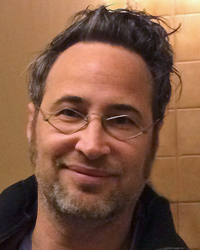 - OR -

To call me now, using your credit card as a payment method, click on the green "Call Right Now!" button. Your credit card will be billed by Hoodoo Consulting at the rate of $3.99 per minute.
To prepay for a scheduled reading using Paypal as your payment method, click the "Pre-Schedule A Reading" button, then select the length of reading you want at the rate of $50.00 for 30 min ($1.67/min). Note that in order to get this SPECIAL PRICE, you may be scheduled as far ahead as TWO TO FOUR WEEKS from today.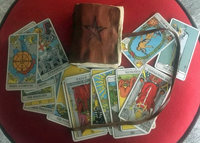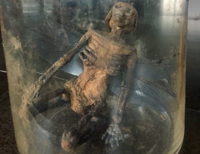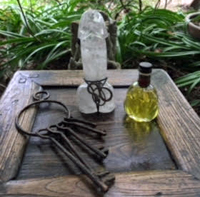 Hoodoo Psychic
Dr. Jeremy Weiss
Call 1-888-4-HOODOO ext. 3768
$3.99/min.
My name is Dr. Jeremy Weiss and I provide experience, expertise, open mindedness, and respect to all.
I am a licensed medical physician and a graduate of Catherine Yronwode's Hoodoo Rootwork Correspondence Course.
I have a strong love and respect for traditional African American hoodoo, Yiddish folk magic, and the Kabbalah. I learned oracular skills from the famous Dr. Crow and apprenticed under his personal supervision.
My patients call me Dr. Jeremy, and I am the author of "Vulvamancy: A Guide to Yoni Divination and Magic." and a psychic reader.
I was born in New York, raised in the South, and now make my home in the beautiful Pacific Northwest.
I specialize in eight primary oracular methods: vulvamancy, sex magick, tarot readings, *intuitive and clairvoyant readings, psychometry, stolisomancy, and crystal ball readings.
I have been educated in alternative sexual practices including neo-tantra, sex magick, esoteric sexual practices, the performance of erotic hypnosis, and the conduction of erotic seances.
I have helped patients break free from dark spells involving sexual domination, sexual oppression from an intranquil spirit, and aided in defending against Incubi or Succubi invoked by jealous rivals and sexual obsession.
If your nature has been tied, I can help restore you to full sexual potency, but my practice does not include financial issues, jinxing, or crossing.
BE WARNED! ADULTS ONLY! MUST BE 21 OR OVER. POTENTIALLY GRAPHIC SEXUAL CONTENT.
I expect my patients to be serious about wanting dramatic results and powerful changes in their lives.
If you have question of a personal, sexual, or romantic nature, my reading skills will help regardless of sexual identity, kinks, or relationship type. I have successfully helped heterosexual and LGBTQAI individuals who are single; in couple, marriage, or polyamorous relationships; and other alternative relationship arrangements. I invite you to contact me to discuss your current condition and paths to wellness.
My goals as reader and physician are the same: To use my knowledge, skills, and understanding to help ease the suffering of fellow human beings.
You can read more about me at my Vulvamancy.com web site.
I offer hoodoo psychic readings with these tools and methods:
Tarot and Card Reading
,
Psychic Reading
,
Scrying
,
Psychic Body Reading
,
Mediumship
,
Psychometry
,
Throwing the Bones
,
Pendulum Reading
.
I use conjure to help you with these spiritual conditions:
Love and Reconciliation, Blessing and Healing, Career and Mastery , Protection, Spirituality.
I perform rootwork using these spell casting techniques:
Altar Work and Prayers, Candles and Lamps, Mojo Bags and Jack Balls, Voodoo Dolls and Doll Babies, Cleansing and Baths, Oils, Powders, Baths and Preparations, Talismans and Amulets, Magical Coaching.
Testimonials
"Lightwork at its finest. Dr. Bob has touched me spiritually and sexually in the eight years I've known him. I feel, as you will, his nurturing and accepting nature to be well-paired with his innate and cultivated magic. He has been with me through times of significant growth and transformation. From visiting me in a dream with a dog to helping fulfill my deepest desires, Dr. Bob heals with love. The adventure of life should reflect love in all we speak and do." -- A.J.