Hoodoo Psychics
1-888-4-HOODOO
Get an instant reading with a hoodoo psychic trained in the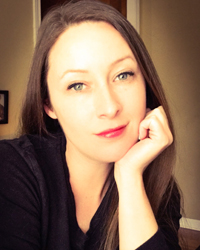 - OR -

To call me now, using your credit card as a payment method, click on the green "Call Right Now!" button. Your credit card will be billed by Hoodoo Consulting at the rate of $3.99 per minute.
To prepay for a scheduled reading using Paypal as your payment method, click the "Pre-Schedule A Reading" button, then select the length of reading you want at the rate of $50.00 for 30 min ($1.67/min). Note that in order to get this SPECIAL PRICE, you may be scheduled as far ahead as TWO TO FOUR WEEKS from today.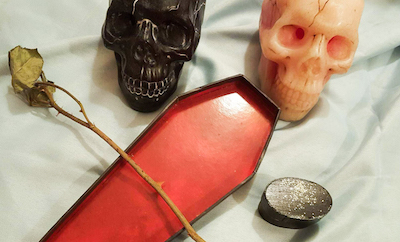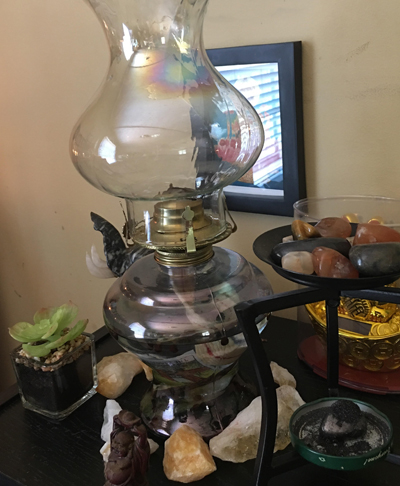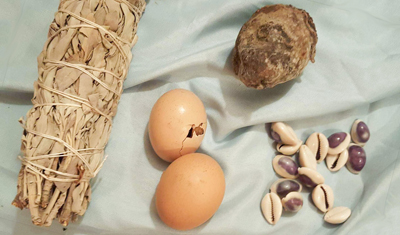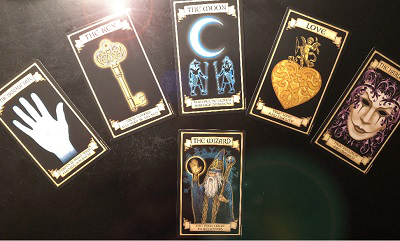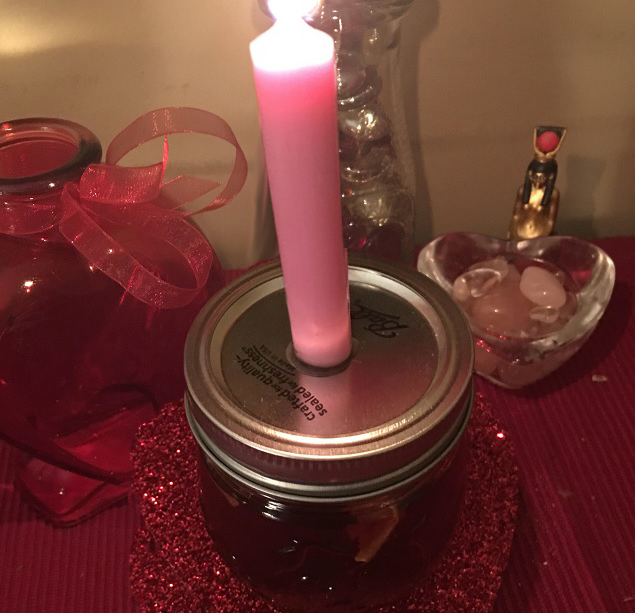 Hoodoo Psychic
Elle DuVall
Call 1-888-4-HOODOO ext. 3553
$3.99/min.
Hi there, my name is Elle and I am a reader and a rootworker. I grew up in the south in a family with various gifts and magical influences. Every generation seemed to repeat these gifts, and so I didn't understand until I was in my teenage years that this wasn't common. My mother taught me to call rain and my uncle showed me how he used prayer to heal. By the time I was 16 I had a huge affinity for gardening as well as a wide knowledge of herbs and plants and their magical energies. I never realized how much I had learned from my grandmother's superstitions until I saw some of them called upon in the hoodoo community.
When I was about 20 I decided I wanted to travel. I started giving readings at different shops and events wherever I was to supplement my income. I followed this pattern until I moved to China in my late 20s and took some time off of work and readings in order to immerse myself in their culture and raise my children. I had spent most of my life living around different types of magical influences, but I and wasn't sure how I felt about it as a new mother. Then I came back to the States and learned that my own mother's best friend was a local rootworker who had raised two outstanding girls I was also friends with.
I was brought to this path through divine guidance after some heavy trauma in my life. It seemed silly to ignore it any longer when it kept putting itself in my way over and over again.
I'm now a dedicated reader and rootworker. I offer advice and works that have been passed down to me as well as learned through experience and others. I'm extremely honest in my readings so please be sure that you are also ready to hear the truth regardless of whether it is good or bad. That being said, I'm also very patient and will take the time to help you to understand a situation if it's not going the way you hoped it would. I rely a lot on my own intuition while reading as I have strong sense of right and wrong in a situation and can tell pretty quickly whether we're off target or right on the money. I can prescribe work to you over the phone or we can discuss your situation in detail, including how I can help you by doing the work for you.
There are some cases that I will not take on. However, even if I choose not to take your case, I can always refer you to another worker that excels in this field or can tell you how to do the work yourself.
I hope to help you get the answers as well as the results that you are seeking.
You can read more about me at my Working With Spirits website.
I offer hoodoo psychic readings with these tools and methods:
Tarot and Card Reading
,
Psychic Reading
,
Dowsing
,
Psychic Body Reading
,
Candle Reading
,
Bibliomancy
,
Interpretation of Dreams
,
Pendulum Reading
.
I use conjure to help you with these spiritual conditions:
Love and Reconciliation, Money and Business, Blessing and Healing, Career and Mastery , Protection, Uncrossing and Road Opening, Spirituality, Crossing and Revenge,
I perform rootwork using these spell casting techniques:
Altar Work and Prayers, Candles and Lamps, Mojo Bags and Jack Balls, Voodoo Dolls and Doll Babies, Cleansing and Baths, Bottle and Container Spells, Oils, Powders, Baths and Preparations, Spell Casting, Talismans and Amulets, Working with Spirits, Magical Coaching.
Testimonials
"I have been working with Elle for about a year now, and it has been such a blessing having her come into my life. In the past I have had countless readings from others for entertainment purposes, but never had I encountered anyone as genuine and accurate as Elle. Since meeting Elle, I no longer go to anyone else because never before have I ever gotten such spot-on readings and outcomes every time, and significant results with my work. Elle truly has an incredible gift, and is very thorough and detailed in her readings. She puts you at ease and takes the time to address your questions and concerns. I also love her reading style, which is direct and straight to the point, so you get clear and accurate answers." -- L.R.
"Elle is so amazingly sweet and straight forward." -- K.
"Accurate, honest, goes in depth, and no sugar coating. Thank you!!" -- A.
"Her readings are wonderful! She gives amazing detail, and is very willing to work with you and communicate! She is accurate, and definitely has a gift! I can't say enough how pleased I am with the entire experience" -- H.N.
"I have been talking to Elle for quite some time now and she has always steered me in the right direction. I always try to take her advice because in the end, she is always correct. She has always given me detailed readings and has always been extremely accurate. She is honest, but yet kind at the same time. I would rather have honesty than someone just giving me a line of crap to keep me happy." -- L.D.
"Very detailed. Direct and confident. Really well grounded and connected. Would highly recommend!" -- M.