Hoodoo Psychics
1-888-4-HOODOO
Get an instant reading with a hoodoo psychic trained in the

To call me now, using your credit card as a payment method, click on the green "Call Right Now!" button. Your credit card will be billed by Hoodoo Consulting at the rate of $3.99 per minute.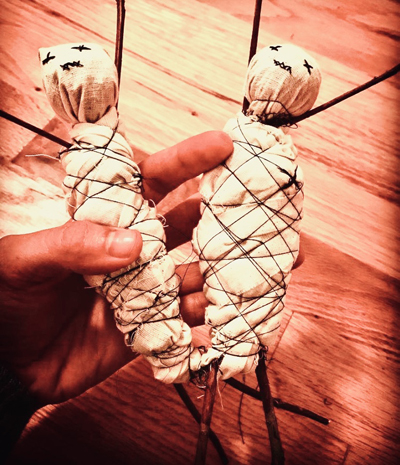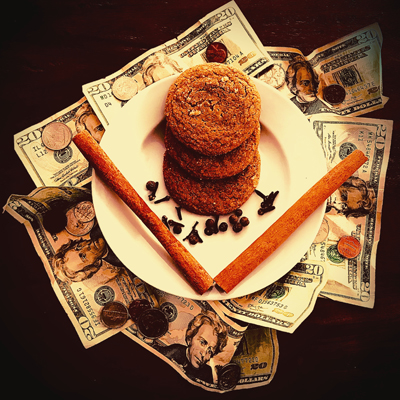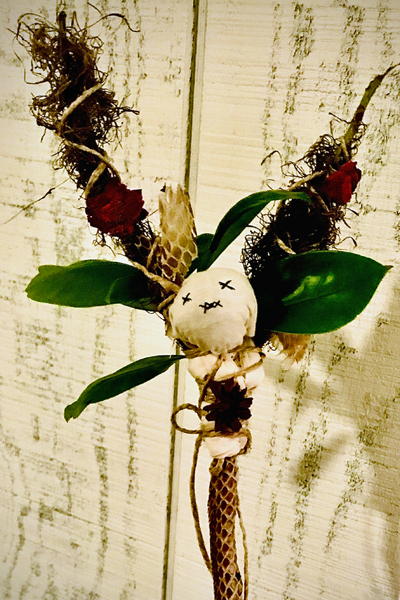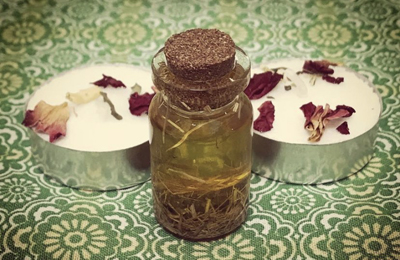 Call 1-888-4-HOODOO ext. 2275
$3.99/min.
You might have already heard my name. I'm a blues singer and guitarist from western North Carolina and I've toured extensively in the US, Canada, and Europe. I'm also a reader and root worker who would love to offer my spiritual services to the community.
My formal journey as root worker began in 2006, when I was researching blues songs from the 1920s and 1930s. I kept hearing phrases like "mojo bag" and "black cat bone' and "nation sack" and I couldn't let it go without investigating. There was something in those words that made me feel like I was experiencing deja vu, and yet I had no idea what the meaning behind them was. One day, I stumbled across the Lucky Mojo website and catherine yronwode's writings on blues lyrics. I immediately signed up for her correspondence course and started working my way through the material.
That correspondence course changed everything for me. From my very first spiritual bath, taken outdoors in a five gallon bucket as the sun was coming up, to the very first doll baby I hurled into a raging river during a lightning storm, I've felt my hands take the reigns of my life and steer me down the road on an ever changing adventure. While my life is far from perfect, I feel a sense of balance and contentment between the things I have control over and the things that are better left to Divine wisdom.
After completing a three week apprenticeship at The Lucky Mojo Curio Company in Forestville, CA in 2018, I decided it was time to start taking on clients of my own. I've helped people with love spells, prosperity work, court cases, and developing their spiritual gifts. I've also been a champion of justice, only shying away from revenge work or curses when my intuition leads me to believe there's a better course of action.
I specialize in Tarot readings, spiritual cleansing, prosperity work, and making custom mojos and doll babies. My goal is to empower my clients to trust in themselves and take control of their own lives. Sometimes this means taking a look at the mundane side of a situation in addition to tackling the magical realm.
I honed my skills in southern Appalachia, which is where I wildcraft many of the herbs and roots I use in my spell work. During my time on the road, Ive had the opportunity to visit a wide variety of botanicas, occult shops, and readers - from a tea house in Scotland to the Divine Harmony Spiritual Church in Knoxville, TN. I'm always learning from my elders and looking for ways to keep our tradition alive. I'm currently riding out the pandemic at a remote lodge in Alaska, where I work as a massage therapist, teach yoga, and try (unsuccessfully so far) to grow John the Conqueror Root.
You can read more about me at my Liquid Poetess Conjure Facebook Page
I offer hoodoo psychic readings with these tools and methods:
Psychic Card Reading, Gifted Tarot Reading
; Scrying, Crystal Ball Reading, Visionary Reading
; Psychic Cup Reading, Tea Leaf, Coffee Ground Reading
; Psychic Candle Reading, Ceromancy, and Wax Reading
; Psychometry and Reading Objects
; Pendulum Divination
.
I use conjure to help you with these spiritual conditions:
Love Drawing, Romance, Marriage, Fidelity and Reconciliation, Money, Prosperity, Drawing Business and Gambling Luck, Blessing, Cleansing, Healing and Tranquility, Career Success, Personal Powder, Mastery and Wisdom, Protection From Enemies, Warding Off Evil, and Safe Travel, Uncrossing, Reversing, Road Opening, Court Cases, , Spirituality, Mental Influence, Revenge, Break Ups.
I perform rootwork using these spell casting techniques:
Altar Work and Prayers, Container Spells, Honey Jars, and Bottle Spells; Candle Magic, Setting of Lights; Spiritual Cleansing and Bathing, Cleansing of a Location; Doll Babies, Voodoo Dolls, and Poppets; Oils, Incense, Sachet Powders, Baths, and Teas; Mojo Bags, Nation Sacks, and Jack Balls; Spell Casting, Working with Spirits, Ancestors, Angels, Deities, and Saints; Crossroads Work, Graveyard Work, Magical Coaching and Spiritual Advice.
Testimonials
"I have trusted Heidi to do my readings for many years. She has guided me through tough times, exciting times, and bland times to make the most of each situation. Her intuition is spot on and she's not afraid to tell the hard stuff. I also love her spells! The money spell is my favorite. I am lucky to be a regular client of hers." -- Jessica T.
"If you are in need of spiritual help or a reading or maybe a spell or some spiritual advice, feel free to reach out to Heidi. Her magic and her insights with tarot readings were right on point for me. She is very personable and talented. Also, if you need to connect to spirit, she has helped me with this as well. I loved the spell kits she has put together for me. Just talking to her made me feel super comfortable. Talk to her and try a Tarot reading, you won't be disappointed." -- Chelsea W.
"Heidi is very professional. She made me feel comfortable and my mind was blown away by her ability to be so accurate. The reading motivated me to work harder for my dream. If you come across a mountain, let Heidi help you identify what that mountain is and give you the knowledge to move it." -- Steven S.
"Before Heidi's reading, I was a bit skeptical about how accurate a Tarot reading could be. As soon as she read my cards, I was in tears. Everything she mentioned was spot on. I was definitely impressed. Afterwards, I felt like I had more clarity in which direction to move in regards to my love life. She also had such a sweet and gentle presence that made me feel at ease." -- Jackie C.