Hoodoo Psychics
1-888-4-HOODOO
Get an instant reading with a hoodoo psychic trained in the

- OR -

To call me now, using your credit card as a payment method, click on the green "Call Right Now!" button. Your credit card will be billed by Hoodoo Consulting at the rate of $3.99 per minute.
To prepay for a scheduled reading using Paypal as your payment method, click the "Pre-Schedule A Reading" button, then select the length of reading you want at the rate of $40.00 for 30 min ($1.33/min). Note that in order to get this SPECIAL PRICE, you may be scheduled as far ahead as TWO TO FOUR WEEKS from today.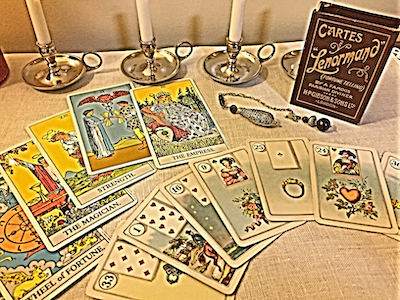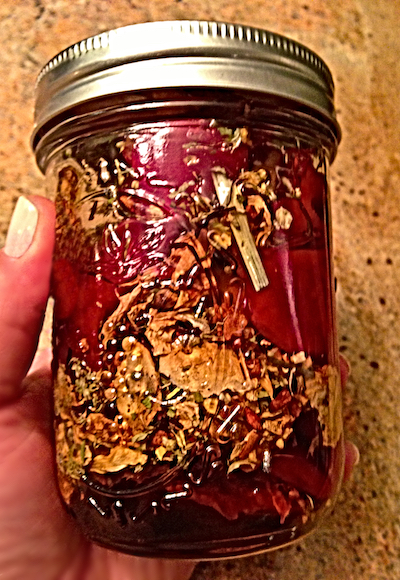 Call 1-888-4-HOODOO ext. 3662
$3.99/min.
Welcome, and thank you for stopping by. My name is Miss Athena, and I am a card reader and rootworker based in New England.
Whatever obstacles, frustrations, or unanswered desires you are facing in your life, I can help to empower your path forward to the fulfillment, happiness and success you deserve.
I was introduced to the spiritual arts at a very young age by my maternal grandmother, a gifted "healer" in the Mediterranean tradition. She was often called upon to cleanse people in our local community who were afflicted by the evil eye and other spiritual maladies. She recognized that I had this gift in me, and taught me various cleansing prayers and rituals that are largely kept secret and passed only through family bloodlines. When I was old enough to take on the responsibility, I went on to perform many of these rites on my own.
Thus was born my passion for the magic that surrounds us, and I began my lifelong pursuit of its practice.
My journey eventually led me to the African-American practice of hoodoo or conjure. Hoodoo felt instantly right and familiar to me, as there are many similarities between the practice and traditions of hoodoo and Mediterranean folk magic. I am a graduate of catherine yronwode's immersive Hoodoo Rootwork Correspondence Course as well as a Moderator and Board Administrator at the Lucky Mojo Forum, where people post from all around the world to get free information and answers to their questions about rootwork.
I am also a certified master of feng shui, the ancient Chinese art of geomancy that enables us to live in spiritual harmony with our surroundings.
My clients come to me for help through card readings, rootwork, and magical coaching. As a reader, I use the Lenormand system of cartomancy, as well as traditional tarot cards, and the Greco-Turkish deck of Deste. I also employ other divination tools, including pendulums, to help clients gain a better understanding of their situation and the path forward.
I am also clairaudient, which means my spirit guides will often speak to me in a manner that I can clearly hear, to provide additional information and guidance to a reading.
I offer a wide range of spells and rootwork that I can either assist you in working for yourself or I can perform on your behalf. This includes candle magic spells and setting lights, in which I will interpret the candle flame and wax remains and provide you with a detailed report of signs related to your situation. I also hand-craft doll babies, container spells, and mojo hands to either draw in the positive things you desire or repel any negativity that is troubling you, whether from other people or spiritual energy.
I can help you in matters of finding new love, reconciliation, prosperity, success, uncrossing, spiritual protection, road opening, and personal mastery. I will do work intended to curse or cross up individuals or relationships, or enact revenge on an enemy, however I must be spirit-led through divination to trust that the goal is justified before I can agree to do this work for you.
You may read more about me at my GothamConjure web site.
I offer hoodoo psychic readings with these tools and methods:
Rider-Waite Tarot, Lenormand, and Deste Cards, Psychic Readings, Clairaudient Readings, Body Reading, Face Reading, Candle Glass and Candle Wax Divination, Communication with the Dead and with Spirits, Pendulum Readings for Yes/No Questions, by phone or in person, Interpretations of Dreams, Signs, and Omens, and Feng Shui Home or Business Analysis.
I use conjure to help you with these spiritual conditions:
Love Drawing, Romance, Marriage, Fidelity, and Reconciliation, Prosperity, Money Drawing, Business, Blessing, Cleansing, Healing, and Tranquility, Career Success, Personal Power, Mastery, and Wisdom, Protection From Enemies, Warding Off Evil, and Safe Travel, Jinx Breaking, Uncrossing, Reversing, and Road Opening, Spirituality, Psychism, Mental Influence, and Dreaming, and Crossing, Jinxing, Hot Footing, Revenge, and Break Ups.
I perform rootwork using these spell casting techniques:
Honey Jar, Cursing or Break-Up Jar, Mirror Box, Setting Lights, Skull Candle Spells, Moving Candle Spells, Doll Babies, Voodoo Dolls, and Poppets, Hand-Made Spiritual Supplies, Mojo Bags, Conjure Hands, Nation Sacks, and Jack Balls, Spell Casting, Working with Ancestors, Spirits, Angels, Saints, and Deities, Working in the Graveyard, Working at the Crossroads, Magical Coaching and Spiritual Advice, Working Within the Protestant Tradition, Working Within the Catholic Tradition, Working Within the Orthodox Tradition, Working Within the Spiritualist Tradition, and Working Within the Buddhist Tradition.
Testimonials
"I've had readings before but you are absolutely brilliant and didn't miss a thing. You saw everything right in your cards, and I'm grateful for how you took time to explain it all to me. I was gobsmacked. You're now my favourite reader and I will definitely come back again. Cheers to you, dear lady!" -- Michael H., London UK
"I had a reading with Miss Athena and I can't say enough good things about her. She is surely gifted, very kind and her calm energy made her feel like an instant friend. Wonderful experience." -- Jordan S., Brooklyn NY
"Miss Athena performed a spell to get rid of someone who was interfering with me at work and threatening my job. I couldn't believe what ended up happening! That person was suddenly out of the picture after getting fired and escorted by security out of the office! I stood there speechless as I watched, then immediately called Miss Athena to thank her for a splendid job. I couldn't have asked for a happier resolution." -- Katherine M., Boston MA
"Thank you Miss Athena! You really came through for me when I was about to give up hope that my relationship would ever recover. He's being less argumentative now and we are both more relaxed and happy. I love the beautiful honey jar you made. You are an amazing reader and the powerful work you did really turned things around for us. Thank you!" -- Mariana B, New York NY
"Wow, just wow. I am so grateful to Miss Athena for everything she did for me. I recommend her to anyone who wants an accurate reading and her blessed hand at performing magic. She's the best!" -- Sonja M., Edgewater NJ