Hoodoo Psychics
1-888-4-HOODOO
Get an instant reading with a hoodoo psychic trained in the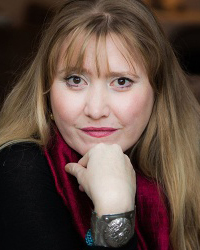 - OR -
To call me now, using your credit card as a payment method, click on the green "Call Right Now!" button. Your credit card will be billed by Hoodoo Consulting at the rate of $3.99 per minute.
To prepay for a scheduled reading using Paypal as your payment method, click the "Pre-Schedule A Reading" button, then select the length of reading you want at the rate of $300.00 for one hour ($5.00/min). Note that in order to get this SPECIAL PRICE, you may be scheduled as far ahead as TWO TO FOUR MONTHS from today.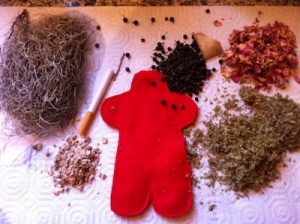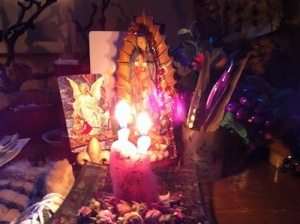 Call 1-888-4-HOODOO ext. 1313
$3.99/min.
I am here to honor and glorify Spirit and I believe that you are too.
My strongest quality as an intuitive reader and folk magician is not my deep understanding or my deft hand with prayer and ritual -- it's the fact that I am 100% invested in every single one of my clients. I believe that each of us has a unique and divine purpose in this world -- I want to help you find and fulfill yours!
Sometimes we get stuck on our path towards divine purpose and grace -- we may suffer from a broken heart or a marriage in need of blessing, we may experience financial issues that keep us unable to get ahead. Perhaps we simply need some cleansing and soul care in order to have true success. As a hereditary spiritual counselor who learned the tools of the trade at her mother's knee, I will help you cut to the quick of what is blocking you or keeping you down. I offer practical, spiritual, and magical advice to help you create your best, most precious life.
Descending from Baptist preachers on one side and successful pioneers and businesspeople on the other, I grew up in a Texas family of mixed cultures that includes Scotch-Irish, Cherokee, Chickasaw, Mexican, and Jewish roots – and I have direct experience with these folk magic and storytelling traditions. The elements of traditional conjure have always been familiar to me, and I have continued learning and working in various other folk magic traditions throughout my life.
The magic of fire is timeless and honey is heavenly. I set 100% beeswax devotional candles for clients all over the world. Invoking the spirit of my grandfather and the Psalms I prepare a line of Old Time Gospel oils, magical powders, spiritual baths, and herb mixes. I hand make mojo hands, charms, and protective talismans, hand sew doll babies, and help facilitate contact with ancestors and divine spirits. Custom altar work is available to clients after I have read for their situation. I have always been sought out for my fine hand in restoring love relationships, blessing marriages and homes, generating financial stability and abundance, career goal setting, court case work, dream interpretation.
I hold a B.A. and M.A. in Eastern and Western classics, philosophy, mathematics and science, and I'm a student of Ancient Greek and Sanskrit. I am a graduate of Miss Cat Yronwode's Hoodoo Rootwork Correspondence Course and her hands-on apprenticeship program. I have also trained with Dr. Clarissa Pinkola Estés of the Institute of Cross Cultural Studies.
I am a writer, storyteller, spiritual counselor, ritualist, and founder of the Sacred Arts Academy, where I teach students practical methods of Prayer, Blessing and Meditation, Ritual and Ceremony, Divination, Dreams and Astrology, Magic and Alchemy, Cleansing and Purification, Right Relationship, and Lineage and Legacy.
I have taught at the annual Hoodoo Heritage Festival Workshops and at conferences with over 10,000 participants. I am the author of "Making Magic: Weaving Together the Everyday and the Extraordinary," and "Star Child: Joyful Parenting Through Astrology." I am one of the founding members of AIRR, a long-time member of the AIRR Tech Team, and I have written and contributed to many of the pages at the AIRR web site.
Life is short and incredibly precious. Don't waste your time with second rate solutions -- I am here to be of service and I want to help you! Contact me today so that we can get started making miracles and magic together.
You may read more about me at my Briana Saussy website.
I offer hoodoo psychic readings with these tools and methods:
Tarot and Oracle Card Readings , Clairaudient and Clairsentient Psychic Readings, Empathic Readings, Tea Leaf Readings (Tasseomancy), in person only, Bibliomancy, by phone or in person, Candle Glass and Candle Wax Divination, Runic Divination, Pendulum Readings, Scrying, Crystal Ball Reading, and Visionary Water Reading, Throwing the Bones Interpretations of Dreams, Signs, and Omens, and
I use conjure to help you with these spiritual conditions:
Love Drawing, Romance, Marriage, Fidelity, and Reconciliation, Prosperity, Money Drawing, Business, and Gambling Luck, Blessing, Cleansing, Healing, and Tranquility, Career Success, Personal Power, Mastery, and Wisdom, Protection From Enemies, Warding Off Evil, and Safe Travel, Jinx Breaking, Uncrossing, Reversing, and Road Opening, Court Cases, Legal Matters, and Keeping Off the Law, Spirituality, Psychism, Mental Influence, and Dreaming, and Crossing, Jinxing, Hot Footing, Revenge, and Break Ups.
I perform rootwork using these spell casting techniques:
Altar Work and Prayers, Setting Lights, with a Candle Report, Bottle Spells and Honey Jar Spells, Cleansing Rituals Mojo Bags, Conjure Hands, Nation Sacks, Preparing and Empowering Talismans, Amulets, and Charms, Spell Casting, Working with Spirits , Working in the Graveyard, Working at the Crossroads,
Testimonials
"If you are looking for a real life miracle worker, Bri is the one you want to see – NOW." -- Theresa Reed, The Tarot Lady
"I wanted to let you know that after taking your advice in our reading, I got a job today that is better than I could have hoped for, doing something I'll enjoy and will actually make a difference and pay more in a weekend than my ex makes in a month" –- E.C., WA
"I have been working with Miss Bri for two years and she is always prompt. She gives you great information and keeps you in the know so you are not sitting and waiting to know when your ritual work will be performed. Recently she crafted a beautiful Prosperity Mirror Box for me-I asked to be a successful business woman and entrepreneur, to have the Midas touch and to always have finances when I need them. In my first month I was given a raise and a promotion and my boss admitted that it was given early, but he he felt compelled to give it to me early..." -- Tabatha Trotter
"Bri Saussy keeps my magic + mojo in line and ON FIRE" -- Erika Lyremark
"I felt compelled to let you know how your wonderful Personal Empowerment work is manifesting. I reached out to you because I needed help with certain conditions, shyness, lack of confidence, strength and courage. Today I had a really important meeting which I was asked to lead. Of course I was nervous about it, so the night before I worked that Triple Strength WOMAN mojo hand you sent me ( crazy awesome btw, it gives me a head rush like it's opening a hole in my face – in a good way whenever I rest it between my eyebrows). Let me tell you, I normally sweat, stutter, lose my train of thought, but not this time. I was calm, organized, confident, told jokes and smiled a lot. The meeting went very well and even received compliments from directors who attended. Gone is the timid, reserved, fearful person I used to be. I love it! You are truly gifted. I couldn't have done this without you!" -- G.G. New York, New York