Hoodoo Psychics
1-888-4-HOODOO
Get an instant reading with a hoodoo psychic trained in the

- OR -

To call me now, using your credit card as a payment method, click on the green "Call Right Now!" button. Your credit card will be billed by Hoodoo Consulting at the rate of $3.99 per minute.
To prepay for a scheduled reading using Paypal as your payment method, click the "Pre-Schedule A Reading" button, then select the length of reading you want at the rate of $15.00 for 15 min ($1.00/min). Note that in order to get this SPECIAL PRICE, you may be scheduled as far ahead as TWO TO FOUR WEEKS from today.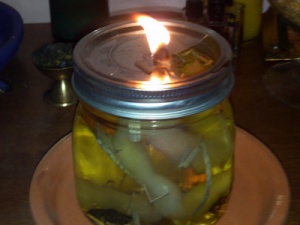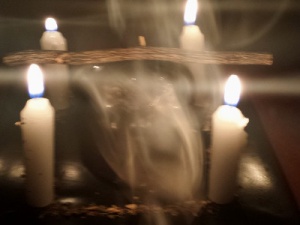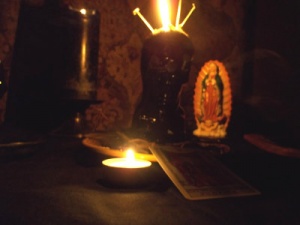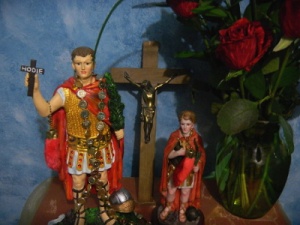 Call 1-888-4-HOODOO ext. 3379
$3.99/min.
From the corn fields of Nebraska, I am a worker dedicated to helping you conjure possibilities!
My practice has a foundation in the Catholic faith, as it is what I was raised in, but I began my deeper journey into the spiritual arts as a young boy. Never having been blessed with a grandmother or an elder to turn to, books and online occult bulletin board systems were my first teachers—and many trials and errors over the years—but many years later I would meet those who taught me in ways of energy work and reiki. In 2011, in continuing studies of folk magic traditions, led me to study rootwork from catherine yronwode, and two years after graduating I was blessed to attend and complete a week apprenticeship.
In addition to my study and practice in the spiritual arts, my other area of focus is in Neuro-Lingusitic Programming (NLP) which I completed Practitioner training in 2010. NLP is, to put it simply, modeling excellence. The tools, techniques and concepts in addition to spiritual knowledge has help create an additional edge in creating positive change in my client's life.
Each client situation and desired outcome is unique and, through divination, it is my goal to find the best solution to achieve it. Working on the levels of the psychical, mental, and spiritual to create the best balanced course of action. Be it through one on one coaching sessions, the creation of a mojo bag, the the setting of a light, or custom work focused on the achieving the outcome. Some of the tools of divination worked with in these sessions can be tarot, bones, pendulum, or bibliomancy.
Many of my clients do know me well for my work with petitioning saints, and more specifically working with Saint Expedite. Each year on April 19th, I set up a special altar that is dedicated to honoring this swift saint and to give thanks for all the help he has provided for so many. Other saints I am known for working with is Saint Anthony of Padua, Saint Jude, Saint Michael, Saint Joseph, and Saint Cyprian to name a few. In addition, while not considered a saint, I do work with Dr. José Gregorio Hernández—the good doctor--in matters of health.
It is my goal and dedication to my clients to help them empower themselves, and claim their blessings that are theirs by divine right. Whether you are looking for additional clarity on your goals or looking to bring an extra edge to your life, I am here to be of service.
You may read more about me at my Papa Newt web site.
I offer hoodoo psychic readings with these tools and methods:
Divination and Fortune Telling by Card Reading and Gifted Tarot Reading, Divination and Fortune Telling by Numerology, Lucky Numbers, and Lo Shu Square, Divination and Fortune Telling by Bibliomancy from the Bible or Other Sacred Books, Divination and Fortune Telling by Psychic Candle Reading, Pyromancy, Ceromancy, and Wax Reading, Divination and Fortune Telling by Gifted Pendulum Readings, Divination and Fortune Telling by Throwing the Bones and Reading Natural Curios, Hoodoo Root Doctors and Spiritual Conjure Workers Cast Spells and Teach You How with Magical Coaching
I use conjure to help you with these spiritual conditions:
Blessing, Cleansing, Healing, and Tranquility, Career Success, Personal Power, Mastery, and Wisdom, Protection From Enemies, Warding Off Evil, and Safe Travel , Jinx Breaking, Uncrossing, Reversing, and Road Opening, Spirituality, Psychism, Mental Influence, and Dreaming, Crossing, Jinxing, Hot Footing, Revenge, and Break Ups
I perform rootwork using these spell casting techniques:
Bottle and Jar Spells, Setting Lights, Fixed Candles, Moving Candle Spells, and Lamp Spells, Spiritual Cleansing, Bathing, Smudging, and Egg Cleansings, Doll Babies, Voodoo Dolls, and Poppets, Prescribing Spiritual Supplies, Mojo Bags, Conjure Hands, Nation Sacks, and Jack Balls, Spell Casting, Working with Spirits - Archangels and Angels, Magical Coaching, Working Within the Catholic Tradition, Working Within the Spiritualist Tradition, Working Within the New Thought Tradition
Testimonials
"Papa Newt possesses that rare combination of an astute ear and quick understanding both of which make for clear divination that is needed for solid rootwork advice. It is one matter to read tarot and entirely another to do so in such fashion that difficult truths are shared with kindness and compassion without judgment attached. Simply put Papa rocks and after following his prescription and insight not only do I feel better but am able to know with certainty that I am capable and responsible for my well being. I highly recommend seeking him out for both divination and rootwork. The recommendations were not unduly complicated or expensive to carry out either. Highest regards." Oldbefana, IA
"Papa Newt is kind, considerate and incredibly talented. Not only does he help unbiasedly, he takes your entire situation into account. His suggestions were thoughtful, easy to execute and didn't drain my wallet dry. I have nothing but respect for him and shall continue seeking his counsel on all things spiritual. Thank you!" Elise, NE
"Thank you so much for sharing your time, energy, and talents with me. It was nothing short of a divine blessing! You helped me so much by allowing me to gain insight and showing me a new way to address issues. I used the techniques that evening on something that had been bothering me for a long time and it worked! I feel amazing! Just being in your presence was a gift and I am incredibly thankful. Forever grateful." Kate W., Omaha, NE
"Papa Newt is very gifted and talented!"