Hoodoo Psychics
1-888-4-HOODOO
Get an instant reading with a hoodoo psychic trained in the

To call me now, using your credit card as a payment method, click on the green "Call Right Now!" button. Your credit card will be billed by Hoodoo Consulting at the rate of $3.99 per minute.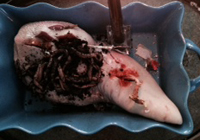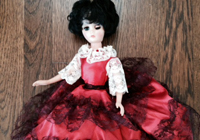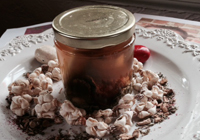 Call 1-888-4-HOODOO ext. 9000
$3.99/min.
As a clairvoyant, medium, hypnotherapist and spiritual author, I have been put on the Earth to be of service to others. I've devoted much of my life to the study of the metaphysical world. Being clairvoyant, clairaudiant and clairsentiant, I use these gifts as a medium to bridge the gap between the physical world and the world of spirit, channeling information for you from a departed loved one, a spirit guide or an ancestor.
I have always been psychic, but the full force of this ability didn't come about until I had a near death experience on the operating table. Archangel Michael placed me in his arms and brought me back to life. This was such a powerful experience that it shifted my world vibrationally, allowing me to connect easily to the spirit world.
Raised on a working cattle and horse ranch, I learned to respect the land and animals. I've always had a psychic connection to animals. As a child I learned horse training from my Grandfather who was a professional horse trainer. He believed in training an animal through telepathy, sending what you want the animal to do through pictures in your mind and keeping your intent clear. I've raised many different animals: squirrels, birds, horses, cows, dogs, cats, an arctic fox, turtles and mice. Because of this experience, I also communicate with animals and do animal healing.
My teachers have been: Ingo Swann (remote viewing), Jack Schwartz (founder of the Alethia Foundation and Nazi Holocaust survivor), Jose Silva (The Silva Method), Richard Bandler (co-founder of NLP and hypnotherapist), Dr. John Lilly (Dolphin communications) Jeanne Dixon (psychic), Brother Mandus (healing), Dr. Alex Tanous (astro-projection, healing). I am a graduate of Author and Rootworker Rev. Catherine Yronwode's Hoodoo Rootwork Correspondence Course and a forum moderator on the Lucky Mojo Forum. I am also a Reverend with the Universal Life Church. I've attended a Pentecostal bible college where I learned about praying in the spirit, healing with the bible and exorcising locations.
I've written eight books in the spiritual genre and many articles on the paranormal. I've appeared on over twenty TV shows and several radio shows. Because of these experiences I do fame attraction work for actors, writers, poets, models and artists. I also help with breaking through stage fright. My first job was as a TV newscaster at the age of 19.
I'm passionate about you finding your passion. My intent is to guide you toward your highest goal and finding your life's purpose. During a reading, I use a number of methods to assist in receiving the answers you seek.
Discover how to light the fire that will be a flame of change in your life. You deserve love, romance, money, and happiness. You deserve personal power, success and a deeper connection to your soul's purpose.
Take a chance, make the leap of faith. Whether it's busting out of fear to pursue your life's dreams or the attainment of wealth and an intimate relationship, you can be certain I'll stand by your side, guiding you to your bliss.
You can read more about me at my Susan Barnes website.
I offer hoodoo psychic readings with these tools and methods:
The Crystal Ball, Reading Water, Lucid Dream Work, Pendulum, Candle reading, Tarot Cards, Laying on of hands, Trance
I use conjure to help you with these spiritual conditions:
Love Drawing, Romance, Marriage, and Fidelity, Prosperity, Money Drawing, Business, and Gambling Luck, Blessing, Cleansing, Healing, and Tranquility, Career Success, Personal Power, Mastery, and Wisdom, Protection From Enemies, Warding Off Evil, and Safe Travel, Jinx Breaking, Uncrossing, Reversing, and Road Opening, Spirituality, Psychism, Mental Influence, and Dreaming
I perform rootwork using these spell casting techniques:
Spell Casting, Altar Work and Prayers, Fixed Candle Spells, Moving Candle Spells, Setting Lights, Bottle Spells, Container spells, and Honey Jars, Mojo Bags, Doll Babies, Voodoo Dolls, and Poppets, Spiritual Cleansing, Hand-made Conjure Preparations
Testimonials
Absolutely Amazing! Pinpoint details from this gifted lady! -- J.C.
Susan is truly gifted, truly powerful. A sweet, witty woman! -- Pat
Susan is one of the most generous and helpful persons. She takes on challenges! Her energy got me moving in the right direction! -- Lori W.
Susan is AMAZING! Her readings are accurate and in depth! -- J.
Susan Barnes is a brilliant intuitive and clairvoyant! Spot on every time! T.P.
Unbelievably cool! -- D. Z.
This woman is truly clairvoyant. Shook me to the core! -- Anonymous
Miss Susan is awesome! She was right on with everything! We covered work, men, and what I should focus on next! -- Birdie J.
Susan's words are a comfort to the soul. -- Brenda
Very eye opening! Miss Susan is incredible! -- D. from Germany
Beautiful, strong energy. -- Tifi
I won money at the casino!! -- Lisa M.
Such a kind spirit and giving soul. -- Butterflygirl7
Such a kind person! Positive energy! -- Elements
Susan Barnes is truly inspirational! -- K.S.
Accurate, Compassionate, honest! -- J.M.
I've had many readings in my day and Susan's one hour session stands alone. Not only was the session very informative, it was a huge eye opener! She is extremely gifted! -- Ron