I found this gem in the pamphlet 100 Honey Helpings, sent to me as part of Miss Cat Yronwode's personally curated Patreon, It's All Ephemera. Published in 1939 by the American Honey Institute of Madison, Wisconsin, it collects 100 honey recipes from the Institute Testing Kitchen.
As a diabetic, I can't really indulge in this one, but boy do I want to know how it tastes! THREE different shades of sweetener are used, plus some great spices for love: ginger (for passion and lust), cinnamon (for attraction), and cloves (for friendship).
Give it a try and let me live vicariously by sending me your reviews!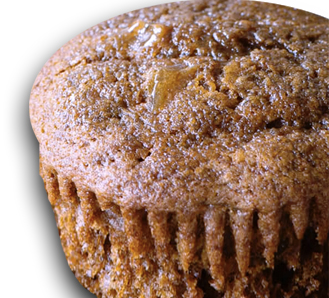 INGREDIENTS
  2 cups cake flour
  (or 1 & 2/3 cups all purpose flour)
  1 teaspoon ginger
  1 teaspoon cinnamon
  1/8 teaspoon cloves
  1/4 teaspoon salt  
  1/2 teaspoon soda
  1 teaspoon baking powder
  1/3 cup shortening
  1/2 cup honey
  1/4 cup brown sugar
  1/4 cup molasses
  1 egg
  1/2 cup buttermilk
Sift flour and measure. Sift and mix with remaining dry ingredients. Cream fat, honey, sugar, and molasses together. Add beaten egg. Add buttermilk alternately with flour mixture, stirring only enough to incorporate flour. Bake in moderate over (350 degrees) for 25 minutes. Yield: 16 cupcakes or 8 cupcakes and one 9-inch layer.